Yes, we have gallery goats!
Grand Isle Art Works is summer camp for several of our Angora goats! Currently Luigi, Montague, Liebfraumilch, Thunder, and Banjo are enjoying their new digs!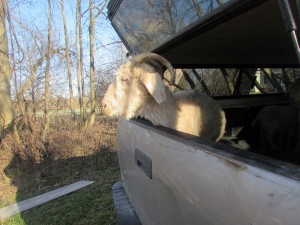 We have had 3 kids born so far this year.  Twins to Sappy – Satchmo and Ella.  Ella was rejected so became our first bottle baby.  Everyone fell in love with her.  Ella passed away on April 11th.  We did not see it coming.  Satchmo continues to do well.  He and his mom will head up to the gallery this weekend.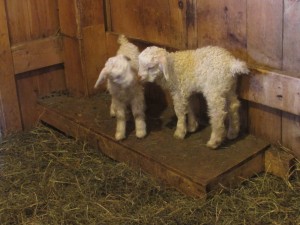 We had a single birth to Chianti on April 18th – a little boy kid that we named Bix.  Again, the mom, Chianti – rejected her kid.  Bix is now helping us to heal after losing Ella.  He has a great personality and can be seen at the gallery most days that we are open.  A bit tricky with the cafe in operation – but we are working around and with all the animal rules!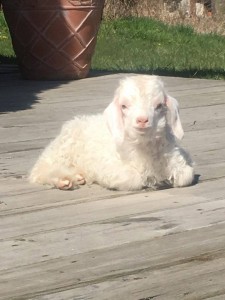 Come on out and see for yourself – Angora goats are very social and love people.  They also produce great fiber for yarn!