Grand Isle Art Works and Zach's Cafe at the Gallery!

Artist, India Tresselt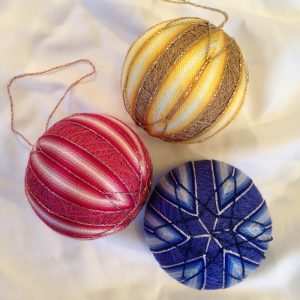 India will teach you how to make these beautiful Temari balls.  Sign up HERE!
Gallery Hours
Tuesday – Saturday, 10-4:00 pm
and… a wee bit later during THEME NIGHT THURSDAYS in the Cafe at the Gallery
Thursdays, 6-8:00 pm
Sunday 9-3:00 pm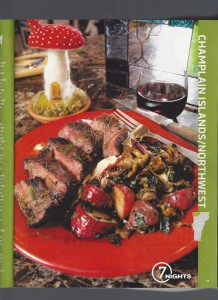 Cafe Hours
Wednesday -Saturday, 10-3:00 pm, primarily lunch
Theme Night Thursday  6 – 8:00 pm
Sunday 9-2:00 pm, brunch
Check out the latest from Grand Isle Art Works…click on these links below!
Grand Isle Art Works: A Vermont Artisans' Gallery is an artisan gallery in Grand Isle, Vermont. Located on Route 2 just north of the village in Grand Isle. The property is a quirky old farmhouse built in 1797, with lots of character and interesting spaces for displaying art and fine crafts. The five acre lot has great frontage on the highway, and lots of room for us to grow.