Program of Classes
Join the fun at Grand Isle Art Works by signing up for one of our classes!  You will learn a new craft and have a chance to meet the gallery artist offering it!
This knitting class is canceled for February 20th.  We'll try again…
Are you ready to get back into knitting?  
Join us as we explore…
Two Projects – your choice!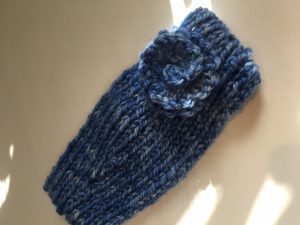 Knit a Headband with Flower
Learn how to knit this beautiful headband made with bulky yarn.  Ellen & June will help knitters learn this pattern. It is sure to become a favorite knitting project!  Participants should bring size 10.5  knitting needles (circular or straight) and a skein of bulky weight yarn.  Participants can purchase needles/yarn at the Grand Isle Art Works that evening.
Difficulty level: intermediate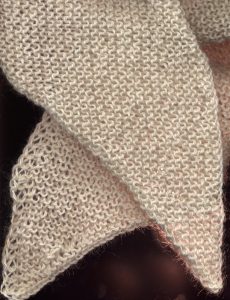 Knit a Sideways Scarf
Learn how to knit a simple and elegant scarf on the bias.  Ellen & June will help knitters learn this pattern. It is sure to become a favorite knitting project!  Participants should bring size 10.5 – 13 knitting needles (circular or straight) and a skein of sport weight yarn.  Participants can purchase needles/yarn at the Grand Isle Art Works that evening.
Difficulty level: easy
Who:  All ages Limit: 8
Instructor: Ellen A. Thompson & June Golato
Date: Tuesday, February 20 & Wednesday, March 7, 2018
Time: 6-7:30 pm
Cost: $30.00
#######################################################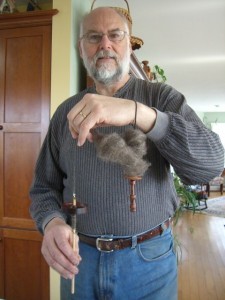 Hand Spinning with a Drop Spindle
Date: Wednesday, March 7, 6-8:00 pm
Description: Learn how to use a drop spindle to create beautiful hand spun yarns. Jim will demonstrate both spinning and plying. Participants will need to bring a drop spindle or can borrow and/or purchase one of Jim's hand turned spindles.
Who: All ages, 8 and above! Limit: 8
Instructor: Jim Holzschuh
Cost: $20.00.  Materials fee payable to instructor: $10; optional spindle: $35.00