Each year, we learn something new.  And each year we are given a challenge that, for a bit of time, seems insurmountable.  And, if patterns can be true, we tend to figure out the challenge and end up with something even better than our original plan.
Stay tuned for one of these "better yet" solutions!  Our fingers are crossed.  The construction is almost complete.  Our hearts and souls are committed to solving this one.  Watch for signs of our newest addition:
Cafe at the Gallery
Simple cooking using local foods and spirits!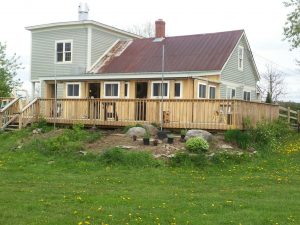 In the mean time, check out our great slate of classes!  Our artists are the best at what they do and we are fortunate to have them share their talents here at Grand Isle Art Works!  You can register right on the website – or give a call over to the gallery and we will reserve your spot.